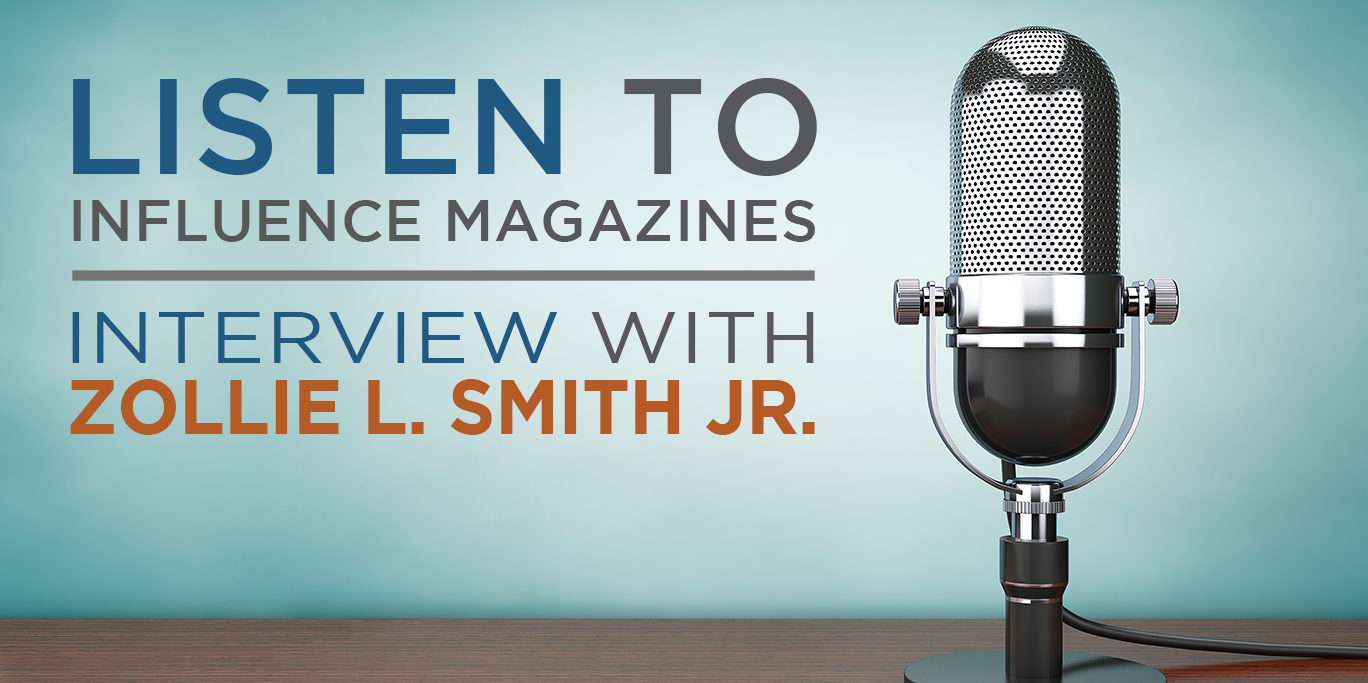 Zollie L. Smith, Jr.
Executive Director

"U.S. Missions was created to reach people who are not normally ministered to through the local church. We partner with churches and districts to reach the changing face of America through missionaries, chaplains, and project volunteers."

As the executive director for U.S. Missions, Zollie gives leadership to the U.S. Missions team which is composed of over 18,000 missionaries, chaplains, and project volunteers. This includes more than 940 appointed U.S. missionaries and over 600 endorsed chaplains. He coordinates the ministry of seven Windows: Chaplaincy Ministries; Chi Alpha Campus Ministries, U.S.A.; Intercultural Ministries; Missionary Church Planters & Developers; U.S. MAPS; Teen Challenge International, U.S.A.; and Youth Alive. As executive director, Zollie is a member of the Assemblies of God Executive Leadership Team, Executive Presbytery, and chairman of the board for Teen Challenge International, U.S.A, and the U.S. Missions Executive Committee.

Zollie grew up in a small town in Florida, and was raised in a single-parent home. After graduating high school, he served in the U.S. Army as a paratrooper and volunteered to go to Vietnam. He was awarded the Bronze Star for meritorious service while he was a member of the 82nd Airborne Division, and the Purple Heart while with the 101st Airborne Division.

After his time in the military, Zollie served as a police officer, detective, and U.S. postal inspector before becoming a credentialed minister with the Assemblies of God.

As a layperson, Zollie helped start what is now known as Plainfield Assembly of God in New Jersey. Two years into the church plant, Zollie clearly heard the Lord say to him, "I want you to give up your career as a U.S. postal inspector. I spared your life in Vietnam so that through you many would come to know Me." In that moment, Zollie knew he had to give up his career, and it was easy for him to do so. "It was nothing to give up that job compared to what had been given up for me." Two weeks later, he was the full-time pastor in Plainfield, New Jersey.

Several years later, he became the senior pastor of Eternal Life Christian Center in Somerset, New Jersey. During his fifteen years there, the church grew to over three hundred members and completed an almost $3 million educational enrichment center.

Zollie served the New Jersey district of the Assemblies of God as the assistant superintendent and as executive secretary. He also had the distinction of serving the Fellowship as the Ethnic Fellowship executive presbyter and as the president of the National Black Fellowship.

In 2007, Zollie was elected as the executive director for U.S. Missions. He has earned a master's degree in business management (Regent University), a bachelor's degree in criminology and criminal justice (Florida State University), and a diploma in ministerial studies from Berean Bible College.

Zollie and his wife, Phyllis, have been married over forty years, have six daughters and five grandchildren.
Contact
1445 N. Boonville Avenue
Springfield, MO 65802
(417) 862–2781, ext 3060
E-mail Zollie Smith