Malcolm Burleigh
Executive Director
As executive director for U.S. Missions, Malcolm Burleigh leads a stateside missions team that includes over 18,000 missionaries, chaplains, and project volunteers. This includes more than 1,000 nationally appointed U.S. missionaries and over 600 endorsed chaplains. This team includes the ministry of seven "Windows": Chaplaincy Ministries; Chi Alpha Campus Ministries, U.S.A.; Intercultural Ministries; Church Mobilization; Adult and Teen Challenge, U.S.A.; and Youth Alive. As executive director, Malcolm also serves as a member of the Assemblies of God Executive Leadership Team, Executive Presbytery, chairman of the board for the U.S. Missions Executive Committee, and serves on the board of Adult and Teen Challenge, U.S.A.
Malcolm came to faith in Christ as a young adult. Immediately, the Lord began to use him in ministry. He got his start in ministry at Belmont Assembly of God (Chicago, Illinois) as the Sunday School teacher for two- and three-year-olds. In 1983, he was elected to the board of deacons, and in 1985, he became the senior associate pastor at the church.
In 1992 Malcolm began serving as the senior pastor at Living Faith Assembly of God (Tampa, Florida). Malcolm led this church for almost eighteen years. Burleigh also served in roles within the Peninsular Florida district: assistant presbyter (1997–2009) and presbyter at large (2000–2009). Malcolm was also the president of the Peninsular Florida Black Minister's Fellowship (2001–2009), and served as the president of the National Black Fellowship of the Assemblies of God from 2008–2012. During that time, he also served as a general presbyter for the Assemblies of God. In 2008, Malcolm accepted an invitation from Zollie L. Smith and Dr. George O. Wood to serve U.S. Missions as the senior director for Intercultural Ministries.
Malcolm and his wife, Maria, have two daughters, a son, four grandchildren, and two great-grandchildren.
Contact
1445 N. Boonville Avenue
Springfield, MO 65802
(417) 862–2781, ext 3060
E-mail Malcolm Burleigh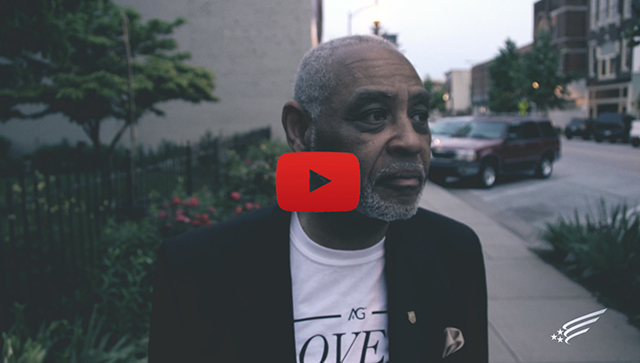 To download this video click here. MOV or MP4