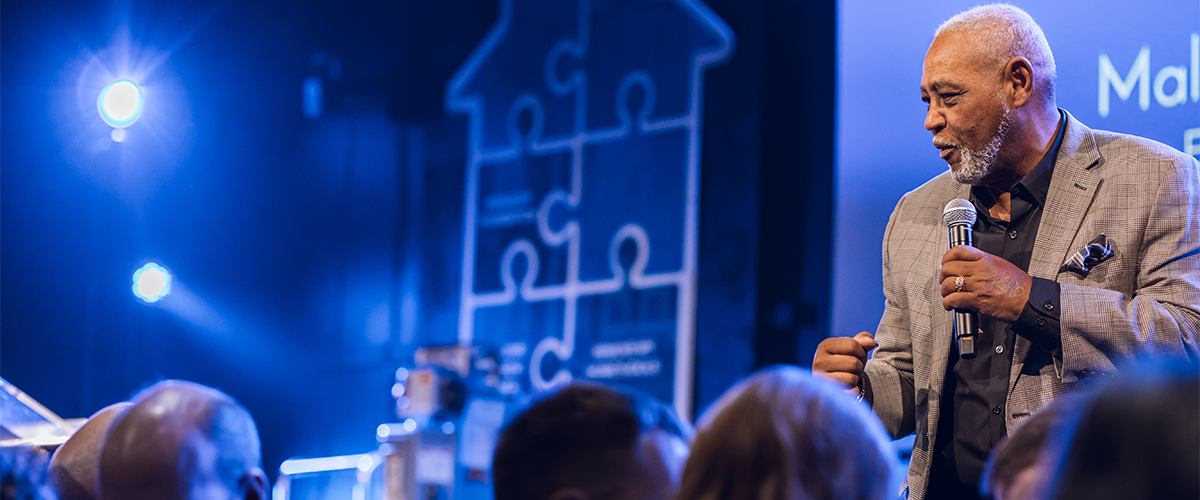 Malcolm Burleigh
Executive Director
As executive director of Assemblies of God U.S. Missions, Malcolm Burleigh leads a stateside missions team that includes more than 18,000 field-based personnel with over 1,000 nationally appointed U.S. missionaries and spouses and nearly 800 endorsed chaplains.

Malcolm was born into an upper middle-class family in northern Indiana. His was a turbulent home, full of tension, alcohol, and fist fights. The state took the children from the home when Malcolm was eight years old, and he spent the next nine years in foster care. As he lived in foster homes, including in the home of a very religious family, he experienced much physical abuse. By age 17, Malcolm was angry — and a criminal. He left Indiana for Chicago and ramped up his criminal activity.

While living a drug-fueled, drug-dealing life, Malcolm met his future wife, Maria, whom he married in 1971. She was originally from Mexico and left Chicago for a brief trip to visit her dying grandmother. When she returned home, she had an interest in God and a belief that she and Malcolm would both go to heaven. Angered by the new life she was pursuing, Malcolm gave her an ultimatum — God or him. Maria chose God. This stunned Malcolm but marked the beginning of his path to the Lord.

When the Burleighs began having children, they wanted a better school option for them. A Lutheran school was available and offered free tuition to those who attended the Sunday morning service. Malcolm wanted the discounted tuition and agreed to let Maria attend the church. As she attended church (albeit, not the Lutheran church), Malcolm inexplicably began watching a church service on TV and was mesmerized by the pastor. Maria took advantage of the opportunity and suggested Malcolm attend church with her, saying that her pastor was just like this TV pastor.

Sitting in the first service, Malcolm knew immediately that this pastor was in no way like the pastor he enjoyed on TV, but he could no longer resist God and found himself crying throughout the service. He didn't know why but knew it was good and wanted to go back to church. The experience drove him to the altar to commit his life to Christ. Malcolm's path to become a child of God wasn't typical and, likewise, his path to the pulpit wasn't typical.

After 15 years in the marketplace, Malcolm was offered a managerial position and was promptly terminated when the previous manager asked for his job back, nearly in the same moment he had left it. Malcolm was given a severance check and a good-bye. Instead of driving home, he drove to his church (Belmont Assembly of God in Chicago, Illinois) where he learned that the associate pastor had resigned, and that he and the pastor had already prayed and heard from God that Malcolm would be the new associate pastor. He didn't feel qualified and thought back to his days as a volunteer for three- and four-year-olds, learning the Bible by studying the curriculum for the kids.

The pastor also resigned a few months later and suddenly, Malcolm was the only remaining member of the pastoral staff. Guest speakers had been scheduled for the first month as Malcolm

gained his pastoral footing. He enjoyed his time on the pastoral staff and in 1983, he was elected to the board of deacons, then in 1985, he became the senior associate pastor of the church.

In 1992, Malcolm was contacted by Living Faith Assembly of God (Tampa, Florida) and offered the pastorate. He was reluctant but he and Maria knew this was where God was leading them. He led this church for nearly 18 years and while there, served in roles within the Peninsular Florida district as assistant presbyter (1997–2009), presbyter at large (2000–2009), and president of the Peninsular Florida Black Fellowship of the Assemblies of God (2001–2009). He served as the president of the National Black Fellowship of the Assemblies of God from 2008–2012 and at the same time, served as a general presbyter for the Assemblies of God.

Malcolm and Maria were enjoying their assignment in Tampa when, in 2008, God presented a new assignment and Malcolm received an invitation from Zollie L. Smith Jr. and Dr. George O. Wood to serve AG U.S. Missions as the senior director of Intercultural Ministries. Again, he was unsure of the change but knew this was where God wanted him and, after he and Maria prayed and fasted, they accepted the position and moved to Springfield, Missouri.

As each assignment presented its challenges, Malcolm worked to learn the skills and develop the knowledge needed for the job, knowing that this is the path God had for him and his family. Soon, the Burleighs began to talk about retirement, but God had another plan and Malcolm was elected executive director of AG U.S. Missions at the 57th General Council in 2017.
Malcolm is the author of Agenda-Driven or Assignment-Led?.
Malcolm and his wife, Maria, have two daughters, one son, five grandchildren, and three great-grandchildren.
Contact
1445 N. Boonville Avenue
Springfield, MO 65802
(417) 862–2781, ext 3060
Email Malcolm Burleigh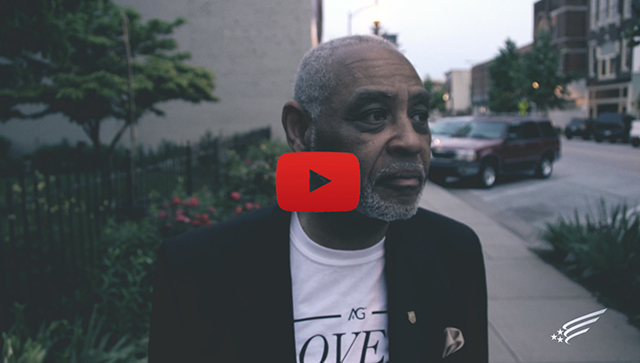 To download this video click here. MOV or MP4
1445 N. Boonville Ave. Springfield, MO 65802-1894 417-862-2781 ext. 3254
by the General Council of the Assemblies of God